Nicole Spose
Nicole Spose wedding dresses.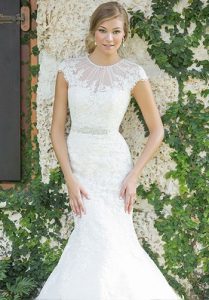 Madison James
Madison James wedding dresses in Sussex.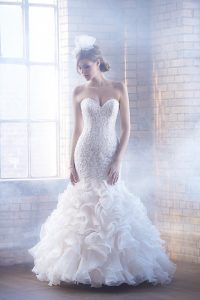 Allure Bridals
Allure bridal dresses in Sussex from Couture & Tiaras bridal shop.
Sonsie Plus Size
Sonsie Plus Size wedding dresses built with excellent corsetry for an ultimate fit.
Tea Length Dresses
Tea length wedding dresses in Sussex. For the retro confident bride with ultimate comfort.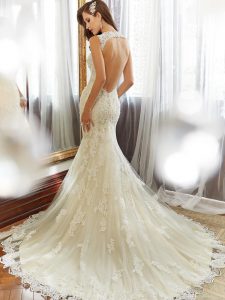 Sophia Tolli
Sophia Tolli wedding dresses in Sussex. Built for the confident bride with an ultimate fit.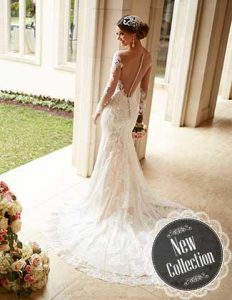 Stella York
Stella York Wedding Dresses in Sussex.
Ellis Bridals
Ellis Bridal dresses in Sussex for the traditional bride. Designed in the United Kingdom.
Eddy K
Eddy K wedding dresses COMING SOON
Sale Wedding Dresses
Sale wedding dresses with up to 75% off the original price.
WEDDING DRESSES.
We stock designer wedding dresses by Allure bridals, Ellis bridals, Stella York, Sophia Tolli, Madison James, Sonsie plus size wedding dresses. Our wedding dresses in Sussex are available from sizes six up to size twenty eight. To try on wedding dresses we advise every bride-to-be to book a fitting. This can be done on line by completing the booking form below. Our wedding dresses take up to six months to be Manufactured. Do not worry if you have not got sufficient time to place your order as we can rush your delivery. Brides with a limited amount of time can also buy their wedding dress off the rail. We often have bridal dresses in the sale too.Our wedding dresses are available in lace, chiffon, satin and silk. With various neck line options and lengths. For brides that want some modesty to their arms we have a complete selection of bridal boleros. These can be worn with any wedding dress and made to look like it was originally designed with the sleeves.Wedding Dresses are available in our bridal shop Couture & Tiaras. Selecting your wedding dress in Sussex must be in a fun filled, relaxed environment like Couture & Tiaras. Congratulations on your engagement. Lets face it the bell of the ball is always the bride. For this reason it is paramount you select your wedding dress wisely. Our wedding dresses take at least six months from order to manufacturing. We advise every bride searching for their special wedding dresses to allow adequate time. This must include time to have your wedding dresses fitted by a seamstress post order. If you find yourself in a situation where your wedding is in less than six months, please do not panic. You have the option of ordering your wedding dresses as a rush cut which will take a typical four months. A super rush cut will deliver your wedding dress in just two to three months. You also have the option of purchasing our Sussex wedding dress sample. To view our wedding dress collection, please visit our bridal shop in Sussex. Couture & Tiaras Bridal shop is located on 7b Mill Road Burgess Hill, RH15 8DN. We advise every bride to be to try on bridal gowns before purchasing one. It is important to feel the fabric, try the dress on to make sure the silhouette is suitable to your body shape.