D'Zage Bridesmaids: Sussex's

#1

Selling bridesmaid dresses with the ultimate fit
With over 1,000+ Brides and counting, D'zage Bridesmaids is the most preferred and affordable designer bridesmaid dresses in Sussex.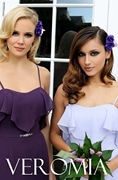 D'Zage Bridesmaid dresses
D'Zage bridesmaid dresses are are well made designer collection of bridesmaid dresses in Sussex. To view our full range of styles, fabrics and colours please book a fitting in our bridal store. Email: customercare@coutureandtiaras.cm or call 01444871132. We are open Monday till Saturday with private viewing available at a cost on Sunday for boutique exclusive use.
D'ZAGE BRIDESMAID DRESSES
D'Zage bridesmaid dresses have arrived in our Sussex bridal shop. If you are after new, edgy bridesmaid dresses you best start your shopping early. This secures the style of dress you love.D'Zage dresses are edgy, couture, stylish and very relevant to the current young market. The dresses are shown in various colours in our Sussex Bridal shop. The dresses can be ordered in different colour and sizes to suit. Be the loved by your bridesmaids and buy them a dress they will wear for years to come. Book an appointment at Couture & Tiaras Bridal Shop. The collection has an option of a long and short dress. The very favourable multi wear dress to suit every lady in your bridal party. True bride has a collection of dresses with lace detailing as well as sequined dresses for the very deserving bride. With over forty colours to select from, every bride is guaranteed to find that dress of their dreams.