BRIDESMAID DRESSES SUSSEX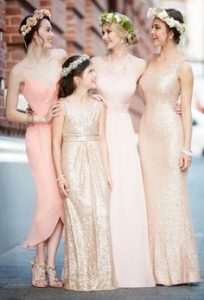 Sorella Vita
Sorella Vita bridesmaid dresses in Sussex. Built for the confident bridesmaid with an ultimate fit.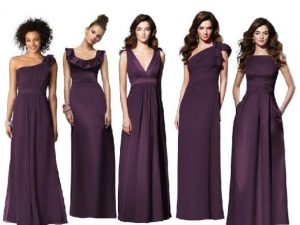 Dessy Collections
Dessy bridesmaid dresses in Sussex from Couture & Tiaras bridal shop. Alfred Sung, Lela Rose, After Six and Dessy Juniors.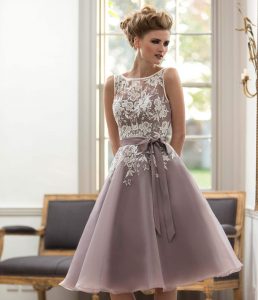 True Bride
True Bride bridesmaid Dresses in Sussex.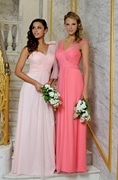 Veromia Bridesmaid
Veroia bridesmaid dresses in Sussex for the traditional bride. Designed in the United Kingdom.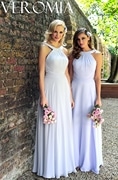 D'Zage Bridesmaid
D'Zage bridesmaid dresses in Sussex.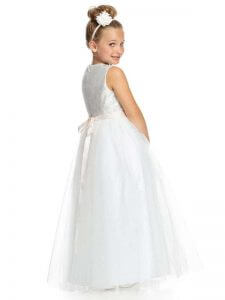 Flower Girl Dresses
Flower girl dresses in Sussex to match the adult bridesmaid dresses in over 30 different colours.
BRIDESMAID DRESSES.
BRIDESMAID DRESSES SUSSEX
Couture & Tiaras bridal shop in Sussex has the widest bridesmaid dress collection. With over one hundred bridesmaid dresses Sussex to select from, it is every brides first choice. Our dresses are available from sizes six up to size twenty eight. They are made from different fabrics which include: chiffon, satin, lace, tulle and jersey. With over forty different colours to select from. Why not take advantage f our bridesmaid dress offer. Subject to availability, terms and conditions apply. Here is a guide to all brides to be in search for the perfect dress for the bridal  party.
SELECT YOUR BRIDESMAIDS AND STICK TO THAT NUMBER
look at bridesmaid dresses from Dessy, D'Zage, Sorella Vita and Veromia
write down the styles you like the look of and would want the girls to try on
get a date fixed when you can all go dress shopping
book an appointment with us
try on the desired styles and narrow them down, taking into account
the fit of the dress and its comfort
the colours available which suit your theme
select your dress
get everyone measured and order your dresses
claim your bridesmaid offer
when the dresses arrive, arrange another fitting and collect your dressed steamed ready to wear